visit our planet from satellite with Google Earth. You can visit the places listed below with a simple click!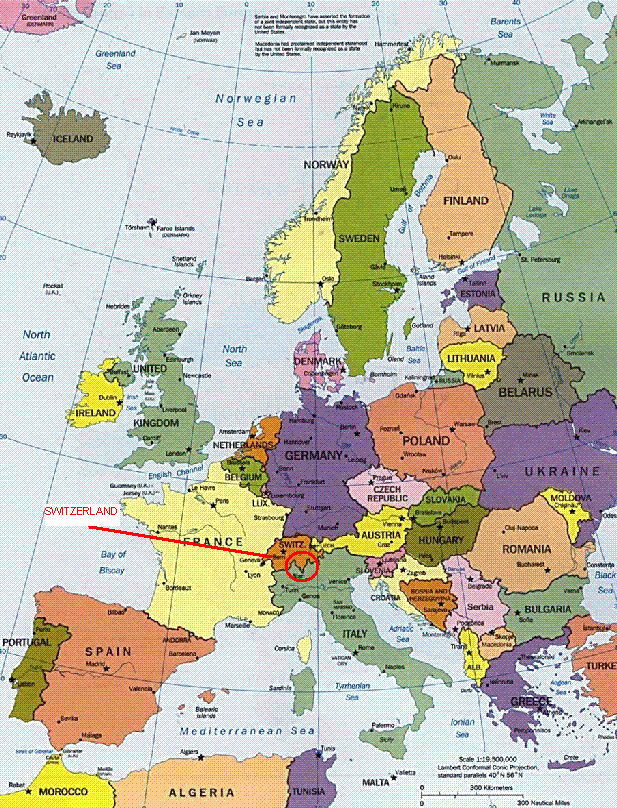 Switzerland. Alpine country in the heart of Europe, is divided into 26 states (23 cantons and 3 half-cantons). It covers an area of ​​41,293 square Km and has about 6.8 million inhabitants. There are four national languages​​: German, French, Italian, which are the official languages​​, and Romansh. You can find other interesting information about Swtzerland visiting those websites:
http://it.wikipedia.org/wiki/Svizzera
The canton of TICINO is located in the south of Switzerland and the Alps has the shape of a triangle with sides jagged whose base rests on the Alps (Gotthard massif) as the tip enters in Northern Italy. The surface of the State is 2812.48 km2 (7% of the national area) of a mainly mountainous type (mountains and valleys) crossed from north to south-west (more than half canton) from the Ticino River. It is the river that gave its name to the canton.
In addition to the magnificent alpine lakes in Ticino there are also two large lakes: Lake Maggiore (or Verbano or, for people who living in the Ticino, Lake of Locarno, where the Ticino river flows), whose surface is greater in Italian territory, and Ceresio (or lake Lugano).
In TICINO live about 290,000 people, its larger cities are Lugano, Bellinzona (political capital) and Locarno. Other important centers are Mendrisio and Chiasso, Airolo and Biasca. The canton of Ticino is the only native Italian (Italian Switzerland), so we are a minority language as well as geographical.
Points of family Google Earth:
The primitive origins: Malvaglia - Valle di Blenio
Le more recents origins: Bellinzona - Bellinzona-Daro
The castles of Bellinzona: Castel Grande (Uri) - Castello di Montebello (Svitto) - Castello di Sasso Corbaro (Untervaldo)
The Blenio Valley, also known as the "Valley of the Sun", is located near the Gotthard massif in the Alps and stretches from Biasca, location along the North-South highway to Ghirone and the lake to the east and Luzzone Lukmanierpass West. This allows the connection through the street of the same name, with the town of Disentis in the canton of Graubünden.
More info on this magnificent valley: http://en.wikipedia.org/wiki/Blenio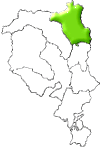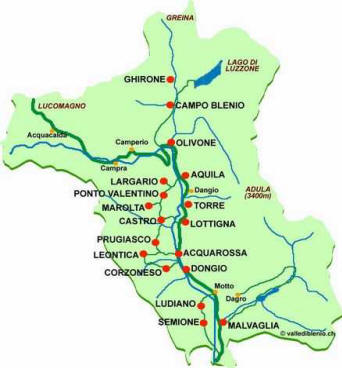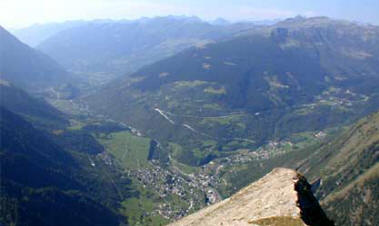 Image sources: http://www.ti.ch and http://www.vallediblenio.ch/index.php